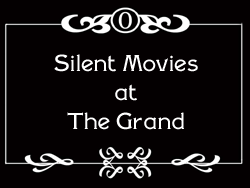 2013 SILENT FILM SERIES
Tickets $10 per show
or $25 for all three
On sale now!
---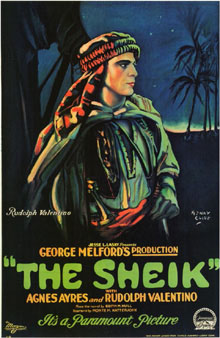 Sunday, September 29th at 3PM
Rudolph Valentino in his defining role...
"The Sheik" (1921) - 80 minutes
"A charming Arabian sheik becomes infatuated with an adventurous, modern-thinking Englishwoman and abducts her to his home in the Saharan desert."
Despite mixed critical reception, the film smashed attendance records all over the United States, and was the first of Valentinoís films to show in his native Italy.
---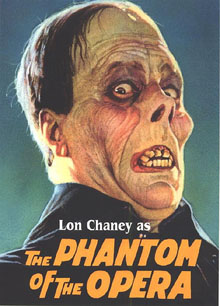 Sunday, October 27th at 3PM
Starring Lon Chaney, the man of a thousand faces
"The Phantom of the Opera" (1925) - 93 minutes
"A mad, disfigured composer seeks love with a lovely young opera singer."
The timeless classic returns to The Grandís big screen!
---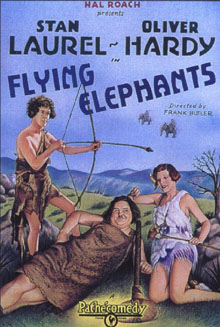 Sunday, November 17th at 3PM
An afternoon of comedy with classic shorts...
"Flying Elephants" (1928) - 17 minutes
"Laurel & Hardy, in pre-historic times, vie for the hand of the same Stone Age beauty."
"Do Detectives Think?" (1927) - 19 minutes
"An escaped convict is out to kill the judge who sentenced him. Two inept detectives are hired to guard the judge."
"Haunted Spooks" (1920) - 25 minutes
"Our hero (Harold Lloyd) runs into a lawyer who is looking for a stooge to stand in as a groom in order to secure an inheritance for his client."
---
Accompanied by world-renowned organist, Mr. John V. Baratta, on our historic 1923 Marr & Colton 2/7 Theater Organ. Tickets are available in advance at the box office or by mail with payment and SASE sent to:
Grand Theater
P.O. Box 244
East Greenville, PA 18041-0244
No credit cards accepted.
No refunds on advance ticket sales.