CURRENT ATTRACTIONS
$3 Matinees / $5 Evening shows (cash only)
All shows in DLP Cinema® and Dolby® Surround 7.1!
Please read our new balcony policy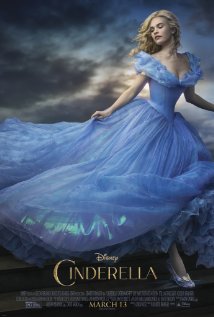 Walt Disney's Cinderella
(PG) 112 minutes
Plus... Frozen Fever (G) 7 minutes
Monday 3/30 - 7PM
Tuesday 3/31 - 7PM
Wednesday 4/1 - 2PM, 7PM
Thursday 4/2 - 7PM, 9:30PM - Open Link Night
Box office proceeds from both shows to benefit the Open Link
Friday 4/3 - 2PM, 4:30PM, 7PM
Saturday 4/4 - 2PM, 4:30PM, 7PM
Sunday 4/5 - 7PM
Monday 4/6 - 2PM, 4:30PM, 7PM
Tuesday 4/7 - 7PM
Wednesday 4/8 - 2PM, 7PM
Thursday 4/9 - 7PM
"When her father unexpectedly passes away, young Ella finds herself at the mercy of her cruel stepmother and her daughters. Never one to give up hope, Ella's fortunes begin to change after meeting a dashing stranger in the woods."
---
COMING ATTRACTIONS
See these features coming soon to The Grand
All features and dates subject to change
Advance ticket sales for certain special shows only where indicated
The Joey Vincent Show
3PM Sunday, April 12th - Tickets $10, on sale now!
A fast-paced blend of musical impressions, stand-up comedy, singing, dancing, and trumpet virtuosity
Medium's Gallery: Featuring Psychic Medium Lauri Moore
Introduction by Lights Out Paranormal
7PM Thursday, April 23rd - Tickets $15, on sale March 29th.
COMING SOON
Gift certificates are available in any amount, are good for admission and concessions, and NEVER EXPIRE! Get them at the theater during operating hours, or from 9AM to 9PM daily at our Subway next door. Cash or check only for gift certificate purchases, even at Subway.

Find us on Facebook