CURRENT ATTRACTIONS
$3 Matinees (all shows before 5PM) / $5 Evening shows. All times subject to change. CASH ONLY. All shows in DLP Cinema® and Dolby® Surround 7.1! Please read our balcony policy
The Grand is now accepting non-perishable food and small personal item donations for The Open Link. Coming out to a movie? Grab a can from your pantry and bring it along! If you have other items on their wish list, please contact the Open Link directly.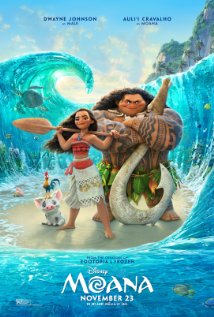 Walt Disney's Moana
(PG) 103 minutes
Friday 12/9 - 1:45PM, 4:30PM, 7PM
Saturday 12/10 - 10:45AM, 1:45PM, 4:30PM, 7PM
Sunday 12/11 - 10:45AM, 1:45PM, 4:30PM, 7PM
Monday 12/12 - 7PM
Tuesday 12/13 - 7PM
Wednesday 12/14 - 7PM
Thursday 12/15 - 7PM
"A young woman uses her navigational talents to set sail for a fabled island. Joining her on the adventure is her hero, the legendary demi-god Maui."
---
Enjoy Christmas music by Mr. Carl Black, Jr. on our 1923 Marr & Colton 3/13 Theater Organ 30 minutes prior to each of our Christmas Tradition shows.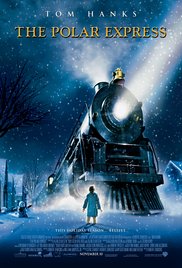 12th Annual Christmas Tradition Show:
The Polar Express (2004)
(G) 100 minutes
Friday 12/16 - 7PM
Saturday 12/17 - 2PM, 7PM
Sunday 12/18 - 2PM, 7PM
Monday 12/19 - 7PM
"A young boy embarks on a magical adventure to the North Pole on the Polar Express. During his adventure he learns about friendship, bravery, and the spirit of Christmas."
---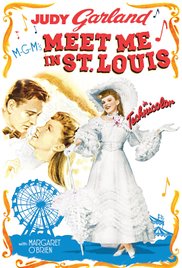 12th Annual Christmas Tradition Show:
Meet Me in St. Louis (1944)
113 minutes
Tuesday 12/20 - Free Admission Night - 7PM
For our Free Admission Night, please bring a non-perishable food donation for the Open Link!
"In the year leading up to the 1904 St. Louis World's Fair, the four Smith daughters learn lessons of life and love, even as they prepare for a reluctant move to New York."
---
COMING ATTRACTIONS
See these features coming soon to The Grand. All features and dates subject to change. Advance ticket sales for certain special shows only where indicated!
Sing - Opening December 21st
COMING SOON
Titles may be added or removed based on their success in the first few weeks of release.
Gift certificates are available in any amount, are good for admission and concessions, and NEVER EXPIRE! Get them at the theater during operating hours, or from 9AM to 9PM daily at our Subway next door. Cash or check only for gift certificate purchases, even at Subway.

Find us on Facebook